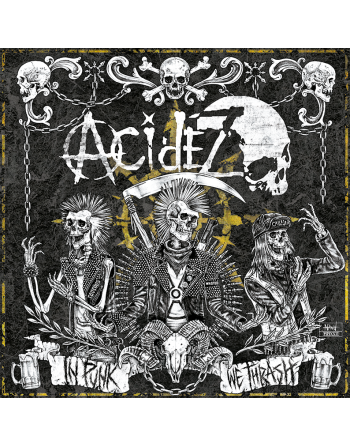 "In punk we thrash", the new album of Acidez is an amazing mix of hardcore punk, thrash and rock'n'roll !
This album is for many the most accomplished of the band, a spicy inferno of punk rock and thrash with unstoppable riffs !
Order now, this superb  "Marbled gold" vinyl version with an insert in limited edition !